Cancer Therapy Resistance
Patients with tumors that are defective in DNA repair by homologous recombination (HR) are often sensitive to DNA-repair targeting agents. However, despite initial responses to cancer therapy, resistance of primary or disseminated tumors eventually emerges, which minimizes therapeutic options and greatly reduces survival. The molecular mechanisms underlying this therapy escape are mostly unclear.
In my group we are studying the basic mechanisms of therapy escape by using distinguished mouse models for BRCA1- or BRCA2-deficient breast cancer, which closely mimic the disease found in humans. Due to the BRCA inactivation, the tumors that arise lack HR-directed DNA repair; an Achilles heel that has provided a therapeutic opportunity to eradicate tumors with DNA damage-causing agents. However, similar to the situation in cancer patients, we observe that cancer cells in these models can escape the deadly effects of classical chemotherapy, novel targeted drugs or radiotherapy. Thus, these resistance models that we have established provide a unique opportunity to explore therapy escape mechanisms
Team
Group leader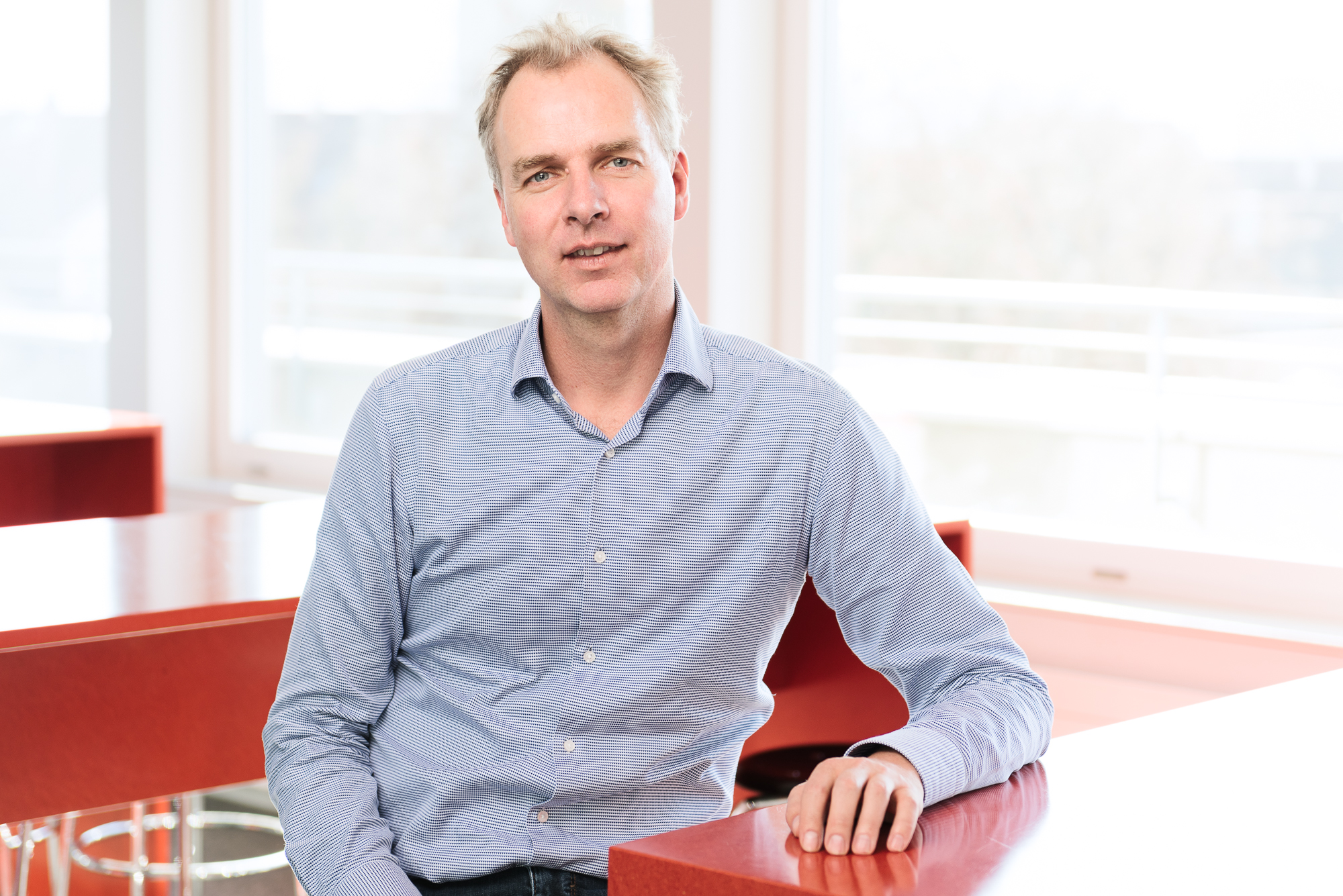 Name / Titel

Funktion

Institutsleiter

Mail
Phone
Staff
Publications
5 key publications
Functional radiogenetic profiling implicates ERCC6L2 in non-homologous end joining. Francica, Mutlu et al. Cell Reports 32:108068, 2020.
In this study we functionally dissected genes that are dispensable for the normal growth of cells but become essential for cell fitness following IR exposure. With ERCC6L2 we identified a novel player that contributes to NHEJ.
Selective loss of PARG restores PARylation and counteracts PARP inhibitor-mediated synthetic lethality. Gogola et al. Cancer Cell 33: 1078-1093, 2018.
This article shows that PARG depletion is a way for cancer cells to escape the deadly effects of PARP inhibition without restoring homology-directed DNA repair.
BRCA-deficient mouse mammary tumor organoids to study cancer-drug resistance. Duarte, Gogola et al. Nature Methods 15:134-140.
Here we describe the development of three-dimensional cancer organoids derived from BRCA1- and BRCA2-deficient mouse mammary tumors. These can be easily genetically modified, making them a powerful tool for genetic studies of tumor biology and drug resistance.
Selected alkylating agents can overcome drug tolerance of G0-like tumor cells and eradicate BRCA1-deficient mammary tumors in mice. Pajic, Blatter et al. Clinical Cancer Research 23:7020-7033, 2017.
In this article we demonstrate that targeting G0-like cells is crucial for the eradication of BRCA1/p53–deficient tumor cells. This can be achieved with selected alkylating agents such as nimustine.
REV7 counteracts DNA double-strand break resection and affects PARP inhibition. Xu et al. Nature 521:541-4, 2015.
This article describes a BRCA1-independent mechanism of homology-directed DNA repair restoration that causes PARPi resistance and provides novel insights into basic DNA repair mechanisms.
For a complete overview of the publications of the Rottenberg laboratory please see at ncbi.
about Sven Rottenberg
CURRENT POSITION
2019 – Vice Dean, Vetsuisse Faculty, University of Bern, Switzerland
2017 – Chair, Department of Infectious Diseases and Pathobiology, Vetsuisse Faculty, University of Bern
2014 – Director of the Institute of Animal Pathology, Vetsuisse Faculty, University of Bern
EDUCATION
2004 Diploma of the European College of Veterinary Pathologists (ECVP)
2003 PhD, Vetsuisse Faculty of the Universities Bern and Zürich, Switzerland
2000 Doctor of Veterinary Medicine (DVM), University of Bern, Switzerland
1997 Diploma ("Staatsexamen") in Veterinary Medicine, Faculty of Veterinary Medicine, Free University of Berlin, Germany
PROFESSIONAL AND ACADEMIC EXPERIENCE
2012 – 2014 Group leader (associate professor level), Molecular Oncology, The Netherlands Cancer Institute, Amsterdam
2010 – 2012 Associate staff scientist, Molecular Biology, The Netherlands Cancer Institute, Amsterdam
2007 – 2010 Senior postdoctoral fellow, Molecular Biology, The Netherlands Cancer Institute, Amsterdam
2004 – 2007 Postdoctoral fellow, Molecular Biology, The Netherlands Cancer Institute, Amsterdam
1999 – 2004 Resident in the combined Anatomic Veterinary Pathology/PhD program, Institute of Animal Pathology, University of Bern, Switzerland
1998 – 1999 Resident in Domestic Animal Sciences, University of Kiel, Germany
INSTITUTIONAL RESPONSIBILITIES
2019 – Steering Committee Member, Experimental Animal Center, University of Bern
2016 – Faculty board of the Vetsuisse Faculty, University of Bern
2015 – Chair, Comparative pathology platform (COMPATH) of the University of Bern
2014 – Steering Committee Department of Infectious Diseases and Pathobiology, Vetsuisse Faculty, University of Bern
2014 – Chair, Institute of Animal Pathology, Vetsuisse Faculty, University of Bern
MEMBERSHIPS IN SCIENTIFIC PANELS
2020 – SNSF PRIMA Evaluation Commission Life Sciences, Switzerland
2017 – Board member of the Hans Sigrist Foundation, University of Bern
2015 – Expert committee "Molecular Biology & Biochemistry" of the Graduate School for Cellular and Biomedical Sciences, University of Bern
2015 – Working group "Non-human biobanks" (part of Swiss Biobanking Platform)
2014 – Clean Mouse Facility Kuratorium, University of Bern
2007 – 2013 Exam Committee of the European College of Veterinary Pathologists (ECVP)
RESEARCH PROJECTS AS LEADING INVESTIGATOR
2021 – 2026 European Research Council (ERC) Advanced grant (883877): Targeting the essentialome of radiotherapy-resistant cancer (TETHER); EUR 2,500,000
2021 – 2025 SNSF Sinergia grant (CRSII5_198543, co-PIs Vassily Hatzimanikatis, Volker Heussler, Deborah Stroka): Functional chemoinformatic modelling of the host cell metabolome to fight apicomplexan parasites; CHF 3,133,006
2019 – 2023 SNSF grant (310030_189127): Identifying the essentialome of Theileria-induced host cell transformation; CHF 374,009
2019 – 2021 Wilhelm Sander-Stiftung: Cancer therapy resistance: alterations in the DNA repair as underlying mechanism; EUR 177,000
2018 – 2022 Swiss Cancer League (KLS-4282-08-2017) Understanding the role of the CST complex in the synthetic lethal interaction between BRCA1 deficiency and PARP inhibition; CHF 330,000
2016 – 2021 European Research Council (ERC) consolidator grant (681572): Synthetic viability of homologous recombination-deficient cancers (SYNVIA); EUR 2,000,000
SUPERVISED PHD THESES (AS MAIN SUPERVISOR)
Ongoing: Christina Andronikou, Morgane Decollogny, Carmen Disler, Marine Inglebert, Martín González Fernández, Taina Kaiponen, Lea Lingg, Martin Liptay, Cédric Walker
2020 Merve Mutlu: Functional genetic profiling to identify genes that influence radiotherapy response
2019: Ewa Gogola: Resistance to PARP inhibition by DNA damage response alterations in BRCA1/2-deficient tumors
2018 Nora Gerhards: Exploring mechanisms of anti-cancer therapy response using haploid insertional mutagenesis screens
2018 Sandra Huber (co-supervision with Kerry Woods): Protein interactions at the host-parasite interface in Theileria annulata-infected leukocytes
2018 Sohvi Blatter: Targeting drug tolerance of residual Brca1-mutated mouse mammary tumors
2016 Guotai Xu: Loss-of-function shRNA screens to identify mechanisms of PARP inhibitor resistance in BRCA1-mutated mouse mammary tumors
2013 Janneke E Jaspers (co-supervision with Jos Jonkers): Targeting anti-cancer drug resistance mouse models of breast cancer
2013 Serge AL Zander: Resistance to topoisomerase inhibitors in BRCA1-deficient mouse mammary tumors
SUPPORT OF RESEARCH FELLOWSHIPS OF YOUNG SCIENTISTS
2014 – Christina Andronikou (SNSF Doc Mobility, 2020), Joana Santos Barbosa (Marie Skłodowska-Curie Action-Individual Fellowship, 2017-2019), Sohvi Blatter (SNSF MD-PhD program, 2014-2017), Martina Dettwiler (SNSF Doc Mobility, 2016), Natalia Domanitskaia (Marie Skłodowska-Curie Action-Training Network, 2015-2017), Paola Francica (Bernese Cancer League 2019 and Stiftung für Klinisch-Experimentelle Tumorforschung 2021-2023), Nora Gerhards (SNSF Doc Mobility, 2015), Kerstin Hahn (SNSF Early Postdoc Mobility, 2018-2020), Martin Liptay (Boehringer Foundation, 2017-2019), Philipp Olias (SNSF Ambizione, 2017-2021), Kerry Woods (SNSF Ambizione, 2014-2018)
PRIZES, AWARDS
2019 Pilot Project Award, Bern Center for Precision Medicine, Switzerland (CHF 54,000)
2011 VIDI Award of the Netherlands Organization for Scientific Research to study mechanism of chemotherapy resistance (EUR 800,000)
2010 American Association for Cancer Research (AACR) – Translational Cancer Medicine Award
2010 Best Poster Award, Annual Meeting on Cancer and Control of Genomic Integrity, Stockholm, Sweden
2005 – 2007 Fellowship by the Swiss Foundation for Medical-Biological Grants (SSMBS, PASM33-108943) for the continuation of the study of multidrug resistance in Prof. Piet Borst's group at the Netherlands Cancer Institute in Amsterdam)
2004 – 2005 Fellowship by the Swiss National Science Foundation (PBBEB-104429) for the study of multidrug resistance in Prof. Piet Borst's group at the Netherlands Cancer Institute in Amsterdam
2003 Young Investigator Award of the American Society of Veterinary Pathologists (ASVP)
2003 Swiss Society of Tropical Medicine and Parasitology Award 2003
(CO-) ORGANISATION OF CONFERENCES
2021 EMBO workshop on "The DNA-damage response in cell physiology and disease" in Sounio, Greece
2019 EuroPOLA 2019 (Laboratory Animal Pathology), University of Bern
2017 EuroPOLA 2017 (Laboratory Animal Pathology), University of Bern
2014 Preclinical Assays in Cancer Therapy, Curie Institute, Paris, France
2012 Preclinical Assays in Cancer Therapy, Netherlands Cancer Institute, Amsterdam
Open positions
Postdoctoral fellow position